Awakening
By: Proserpina , 08:31 PM GMT em 26 de Fevereiro de 2012
THE EARTH IS AWAKENING

Listen, can you hear it? Spring's sweet cantata. The strains of grass pushing through the snow. The song of buds swelling on the vine. The tender timpani of a baby robin's heart. Spring.
Diane Frolov and Andrew Schneider
Northern Exposure, Wake Up Call, 1992.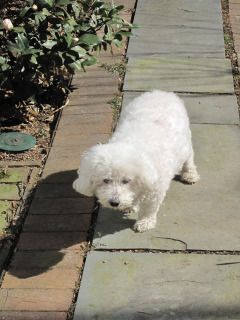 Koko and I felt the urge to ascertain if the earth is awakening, and indeed it is pregnant with promises of Spring songs and colors.

Yesterday the twig was brown and bare;
To-day the glint of green is there;
Tomorrow will be leaflets spare;
I know no thing so wondrous fair,
No miracle so strangely rare.
I wonder what will next be there!
L. H. Bailey




Mixed with winter colors are the intrepid leaves of Daffodils, Crocus, Bleeding Hearts, and Columbines pushing their way out of the earth.




We found a Daffodil bud, a promise to be soon fulfilled.





Walk lightly in the spring; Mother Earth is pregnant.
Native American Proverb (Kiowa)




We found an unexpected Primrose blossom.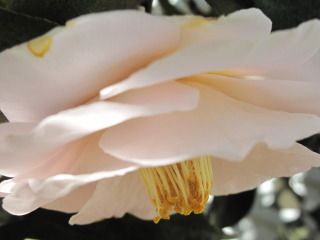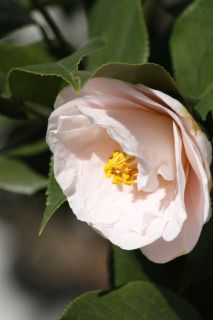 Spring is sooner recognized by plants than by men.
Chinese Proverb





PLEASE FEEL FREE TO POST YOUR EARTH AWAKENING PHOTOS OR ANYTHING THAT RELATES TO MOTHER EARTH.


SONG FOR SPRING It's almost here - It's safe to say I saw a Crocus yesterday Its' colors bright - A lovely thing My heart Rejoiced! 'Twil soon be Spring! The winter blues will soon be gone And birds will soon burst forth in song The coral bells will gently ring The Daphne yells "It's almost Spring!" It's neary here! It's coming fast! The Robins will appear at last Oh Wonderous Joy! I too shall sing! And join in Nature's "Song for Spring" M.Garren
The views of the author are his/her own and do not necessarily represent the position of The Weather Company or its parent, IBM.
Reader Comments
Comments will take a few seconds to appear.
Post Your Comments
Please sign in to post comments.
Not only will you be able to leave comments on this blog, but you'll also have the ability to upload and share your photos in our Wunder Photos section.
Proserpina's WunderBlog
Recent Posts
Local Weather
42 °F

Céu Limpo
Previous Entries for 2017
Recommended Links